SIGNED 1862 Confederate Heavy Artillery ELLIS North Carolina 1st Batt WILMINGTON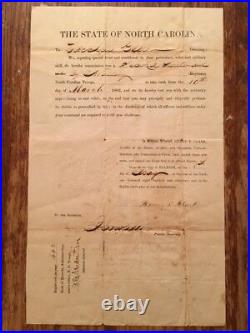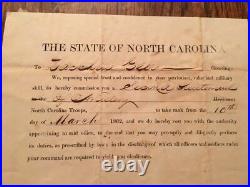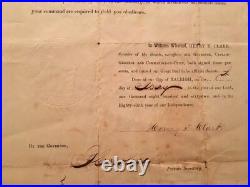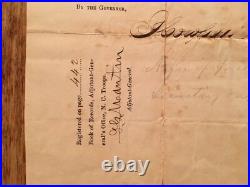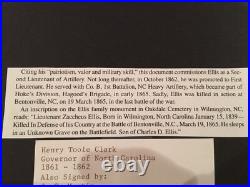 The State of North Carolina Commission for Zaccheus Ellis as second Lieutenant of Artillery as of 10 March 1862, signed by Henry T. Clark (North Carolina Civil War Governor).

Zaccheus Ellis (died 19 March 1865) of Wilmington, N. Was a lieutenant with Company B, 1st Battalion, North Carolina Heavy Artillery, stationed at the entrance of the Cape Fear River. He was killed in action at Bentonville, N.




Civil War Confederate
Links
Contact
Privacy Policy
Terms of service