Confederate Virginia CIVIL War News Roanoke Island And Pea Ridge Battles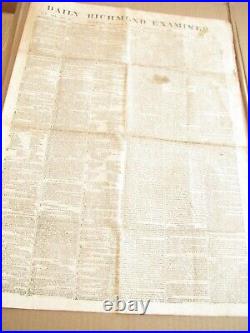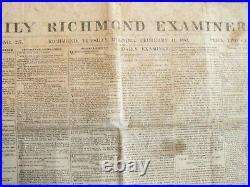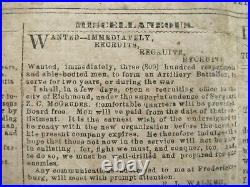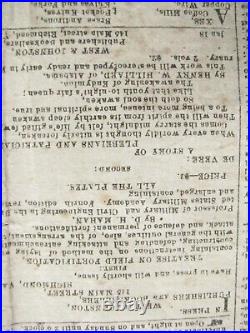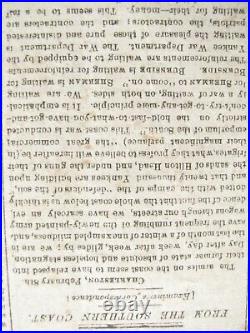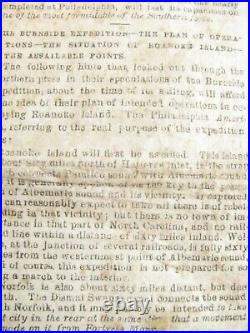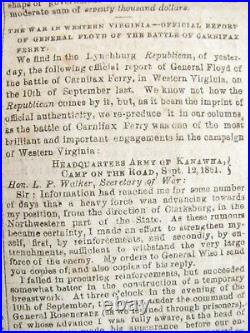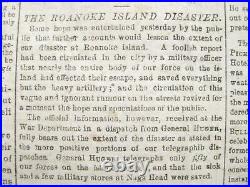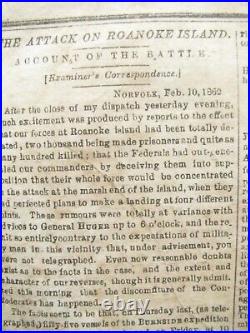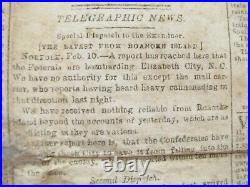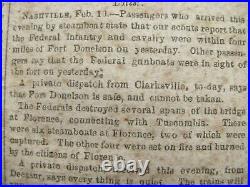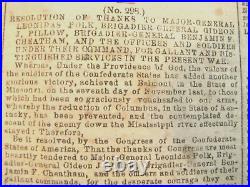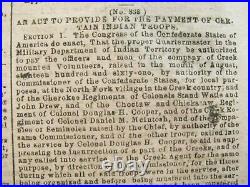 The Richmond Examiner was the most influential and widely read Confederate news during the Civil War- Even Abraham Lincoln read daily issues to understand the doings of the Confederacy and state of Southern morale. An Original complete issue of the Richmond Examiner, Feb 11, 1862 featuring the catastrophic loss of Roanoke island, Outer Banks of North Carolina and capture of Hilton Head, South Carolina to the Burnside Expedition. The paper also cover the news of the loss of Fort Henry, Tennessee to US Grant, the latest reports on the advance of McClellan's Army of the Potomac toward Richmond.

The 4pp complete issue also has the Confederate Congress tributes to Generals Price, Cheatham and Polk for the Victory at Pea Ridge, Missouri.. The advertising section includes recruiting ads, ads for military drill & tactics manuals, a photographer ad for CDV images of all the Confederate Generals, also Confederate camp cots, military insignia and buttons, etc. Age stains, edge wear, 1 archival repair at fold.

From the estate of Mrs SS Newbill, Essex, Virginia, daughter of Muscoe Garnett, Jr, 9th Virginia Cavalry. NOTE: Any repair to a paper item is listed.

I use only museum curator approved archival repair tape. All items are unconditionally guaranteed to be authentic and in the condition as described.


Civil War Confederate
Links
Contact
Privacy Policy
Terms of service