Confederate Lieutenant Colonel Of Staff Officer Regulation Gray Wool Frock Coat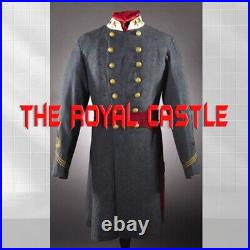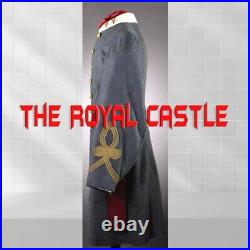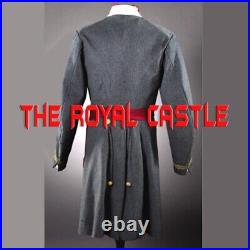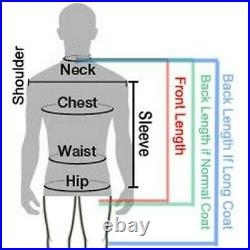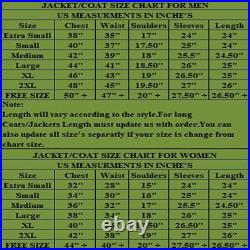 Main color : Grey/ Custom color are available. Choice : Leather, Cotton, Demin, Blend, Polyester. All item are Available tailor-made to your measurements, if you require the bespoke service then choose the tailor-made option. Only grey jacket include in price.

Collar Badges are not included in price. Accessories are not include in package. Due to camera reflection color could be slightly change. Plus size jacket are available. Buttons style could be change because it's on availability in market.

We need below 5 size's Please Mention these size's with your order or you can inbox it. For custom fit size guidelines. Top of shoulder bony point to down the arm to the wrist. Horizontally across the back, measure from one tip of the shoulder to the other. Keep the measuring tape under you arms and measure around the part of chest which is fullest.

Loosely measure around your natural waistline. Stand straight and ask your partner to measure your body from the back side, it will be from the end of your collar till your waist point or where you want to wear. Visit our store for more items. Please don't forget to subscribe our store for more latest items and discount offers.

Product Tags: #ColonelJackets, #MadeToMeasureJackets, #FashionJackets, #ActiveManJackets, #RevolutionaryWarCoat, #GermanJackets, #MensJackets, #CivilWarJackets, #LeatherJackets, #GothicFashionJackets, #MilitaryJackets.


Civil War Confederate
Links
Contact
Privacy Policy
Terms of service