Captain Yancey Collection /Richmond Militia/ Confederate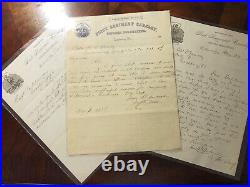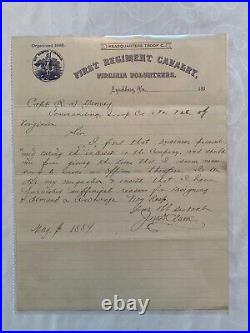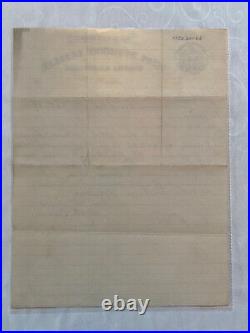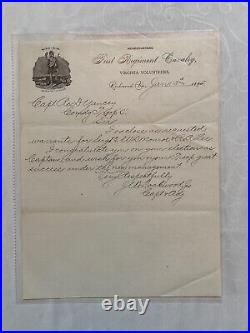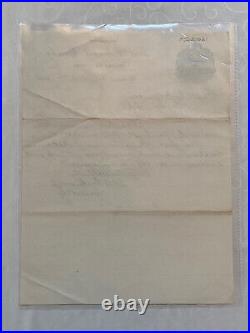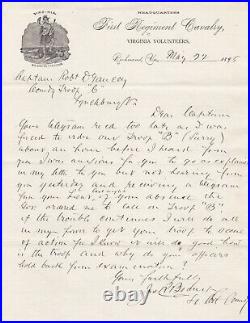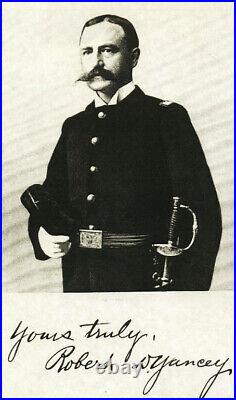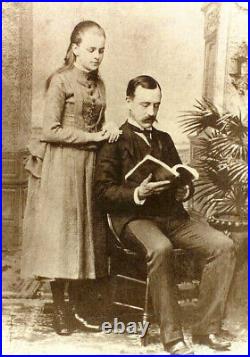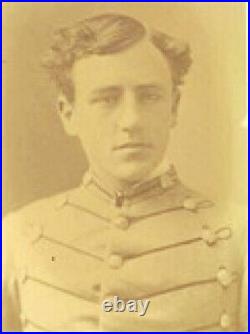 Captain Yancey Collection /Richmond Militia/ Confederate. Up for your consideration is a three-letter militia collection belonging to Captain Robert Davis Yancey. Robert "Cap'n Bob" Yancey served as the Commonwealth's attorney of Lynchburg for 33 years, after being elected mayor of that city in 1891. Yancey was an 1875 VMI graduate, who obtained a law degree at the University of Virginia.

He died in 1931 in the same room of the home in which he had been born, and which he had spent his entire life. Robert was the son of William Yancey of the Halifax Artillery (Confederate), and the captain of the 1. Virginia Cavalry of Virginia militia, after the war. The Virginia militia was allowed to form again (after the civil war) in 1871 and consisted of many former confederate soldiers and sons of confederates. Captain Yancey's daughter, Rebecca Yancey Williams, would publish an award-winning novel in 1940 entitled "The Vanishing Virginian, " which is based on her father's life.

The novel was made into a Hollywood movie in 1942. Rebecca wrote: Sometimes my father himself was surprised at the Olympian quality of his own ejaculations. Then he would often be seized with a spirit of humility and say that the sheer beauty was not original with him; he had got it from old General Jubal Early. One of my Father's favorite stories about General Early was told occasionally to select male audiences, but I have heard it many times when I wasn't supposed to be anywhere around. It always began" "Did I ever tell you about the time the house fell on old Jubal Early? General Early was a privileged character around Lynchburg in his old age, for he had saved the city from being captured by the Yankees; but that did not keep the city from condemning as unsafe an office building, he owned on Main Street. The work of pulling down this building had already begun, but General Early was not finished getting all of his things out of his office, because the men whom he had engaged to move his furniture had been late arriving.

Being partly established in new quarters, the old General remembered some important papers he had left behind. He needed those papers at once and he went back to his old office to get them. He was sitting at his desk, poking around in the pigeon-holes when the entire building collapsed. Though there was no hope of finding the old man alive, the fire departments and all of the military organizations of the town were called out to rescue General Early; and my father, being Mayor and Captain of the Home Guard, was in charge of the operations. After hours spent if frantic work of throwing out timbers, bricks and mortar, they finally located the General.

The room he had been sitting in had merely dropped, floor and all, to a lower level and a few timbers had formed an arch of protection over him. There he sat with his old campaign hat still on his head, white with plaster, he calmly waited to be dug out. When the old man looked up and saw my father in charge, he called out: Hey, Bob! Blast my hat to hell, I didn't know you were up there boy!

I can direct these fellows for you. Damn it, you go and get me a julep! My father hastened away and he soon brought back a small split basket in which there were several glasses of julep, packed solidly around with paper.

This collection consists of three letters written to Captain Yancey. On beautiful Virginia Headquarters First Regiment Cavalry letterhead. The first letter is dated January 3, 1895 and is written to Captain Yancey from Adjutant & Captain Joshua W. Joshua's father, worked for the Bank of the Commonwealth in Richmond during the war and was a Joshua W. Was a member of Co.

Virginia State Reserves (Confederate), an the organizer of the American National Bank of Richmond, and a member of the Executive Board of the American Bankers Association for a number of years. Followed in his father's footsteps and when his father was the Vice President of American National Bank in 1899, his son was the cashier. In the letter, Captain Lockwood requests warrants for Sgts. Monroe and congratulates Captain Yancey on his recent promotion. James Ransom Branch, son of Col.

James Read Branch, chief of artillery for Robert Ransom's brigade. Refers to orders for a troop to quell "troubles". The "trouble" referred to is Virginia Governor O'Ferralls' ordering of troops in May of 1895 to southwest Virginia to protect non-striking miners from violence. O'Ferrall was an advocate of the "right to work".

The third letter is from Captain John D. Clark to Captain Yancey, which provides Clark's resignation from the cavalry in 1889. All three are written on beautifully frameable 1.