WHITE SUPREMACY NEGRO SUBORDINATION Black History SLAVERY Civil War CONFEDERATE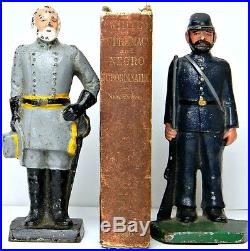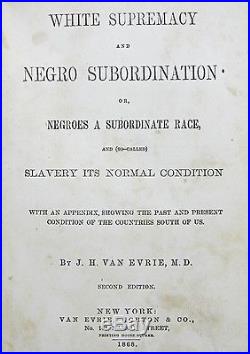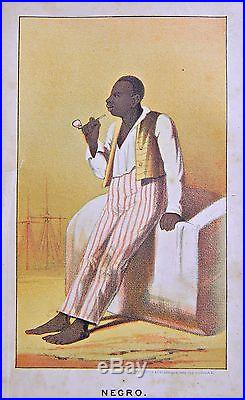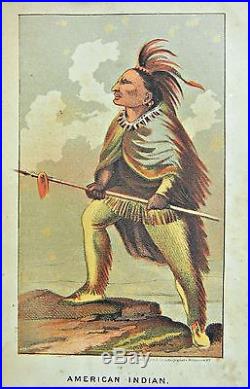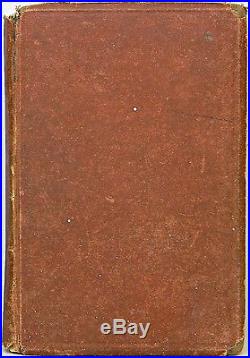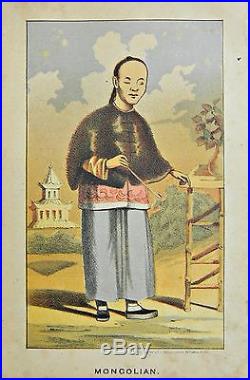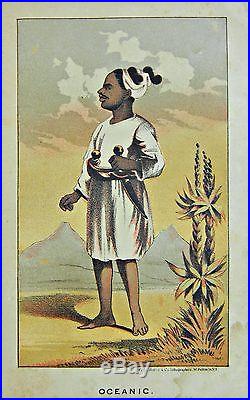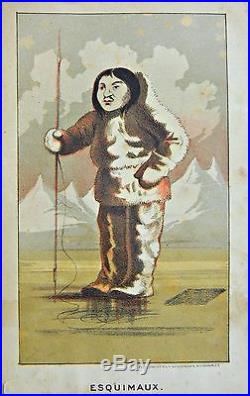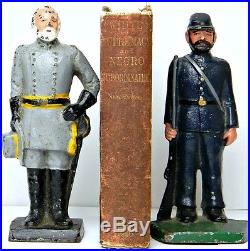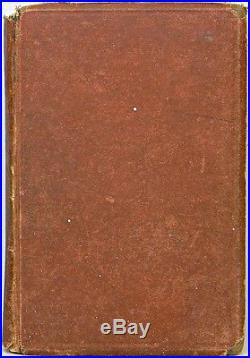 WE DO NOT ENDORSE OR AGREE WITH THE OPINIONS OFFERED IN THIS BOOK. IT IS NOT OUR INTENTION TO OFFEND ANYONE. THIS SALE IS FOR HISTORICAL PRESERVATION ONLY.

THIS BOOK WILL SHOCK YOU!! First published around the time of President Abraham Lincoln's election, it is a relic of an era where racially inappropriate and insensitive products were widely available. We believe it serves as important tool for education about the past. The belief in the innate inferiority of people of African descent and a renewed commitment to white supremacy were fundamental assumptions almost universally accepted by white southerners during Reconstruction era of the United States. However, there was an ongoing debate among whites leaders and intellectuals over whether or not the presumed inferiority of blacks was permanent, and the best means for assuring white domination in the redeemed South.

The ideological debate over what was referred to as "the Negro question, " gave rise to a body of literature which W. Du Bois defined as, one of the most stupendous [propaganda] efforts the world ever saw to discredit human beings, an effort involving universities, history, science, social life, and religion.

Fortunately, this outpouring of anti-black speeches and writings, as well as the stereotypes, facile generalizations, and pseudoscientific theories upon which they were based, did not go unchallenged. From the arrival of Africans in the New World, black leaders and intellectuals undertook the task of not only developing strategies and programs assuring the physical survival and progress of their race, but also protecting and defending the integrity of their people against racist attacks and propaganda. With regard to the latter responsibility, no group received a more urgent charge to "race vindication" than the last generation born in slavery, which received its education during Reconstruction, entered adulthood during the so-called Southern Redemption, and assumed positions of leadership in the 1870's and 1880's. This work, written and published in New York after the War Between the States, is not only an in-depth examination of the social structure of the antebellum Southern States, but also an extensive history of both the White and Black races and their interaction with one another over the past four thousand years. The author discusses the philosophical differences which brought the North and South into conflict in the Nineteenth Century, and shows that racial agitation and class envy have always been the favorite weapons of the enemies of republican institutions.

The author regarded the boundaries between species as "absolutely impassable, " that the white and black races are separate species of vastly different capabilities, and that the blacks were. Inferior to the whites, and that nothing could be done to alter this condition. Evrie concluded that racial crossings were violations of nature and hence abominations, while slavery was the natural condition of negroes. To grant them independence was akin to forcing ten-year-old children to fend for themselves: the result would be the extermination of negroes in America. Published in 1868, this book is in GOOD CONDITION for its age and especially to be almost 149 YEARS OLD!!! And tightly bound with NO stray markings. Expected foxing is present for something of this age. Otherwise, this remains a solid, clean book to add to your historical library section. This book measures 5 1/4" X 7 1/4" and is complete with all 399 pages, including 6 COLOR ILLUSTRATIONS!! This is an EXTREMELY RARE!!! GET IT WHILE YOU CAN! The author was a pro-slavery writer who had an influence on Southern thinking. Much of what he wrote in this book is primarily addressed to a Northern audience. He wrote that the Dred Scott decision proved the contention that the Supreme Court had now affirmed that the Declaration of Independence applied to whites only; its opinion, which was "in accord with the natural relation of the races, " had thus fixed the status of the African-American race forever. He had his greatest impact during the Civil War as a major spokesman for racist opposition to emancipation. In a variety of anti-black publications that he edited and in this book, he presented the case against emancipation as drawn from the new pluralist ethnology. Not in any sense a scientist himself, he was blatantly and openly an anti-African American propagandist, perhaps the first professional racist in American history. He defended slavery by repeating for popular consumption all the biological arguments for permanent African-American inferiority that had been set forth by Nott and the American school. He is interesting and significant as a theorist because his attack on the African-American character was accompanied by what appears to be a peculiarly radical conception of white democracy. In this book, he attacked all class distinctions among whites, predicted that American ideas of equality would soon overthrow all the despotisms of Europe, and, using the most militant kind of Jacksonian rhetoric, denounced the oppression of the "producing classes" by Northern capitalists and their political allies, protesting that those who produced everything enjoy nothing, while those who produce nothing enjoy everything.

Ultimately, however, Van Evrie was more a deflector of class antagonisms than a spokesman for them; his concept of white equality was calculated to appeal to socially insecure whites in search of a compensatory foundation for personal pride and status, a sense of identity which could help make the existing social and economic system more tolerable. He appealed to the psychological needs of such whites by asserting that all Caucasians had natural capacities that were literally identical -- as did all African-Americans, on a much lower level.

Van Evrie argues further that American egalitarianism would not have developed in the first place without the presence of an inferior race, and that slavery and discrimination therefore constituted the real bedrock and preservative of the national democracy. Evrie idiotically argued that innate moral and physical deficiencies of freed men and womendeficiencies exacerbated by a new social statuswere contributing to their rapid decline and eventual extinction: it is absolutely certain that, as a class, they will become extinct, and a hundred years hence it is reasonable to suppose that no such social monstrosity as a'free negro' will be found in America. While the opinions and documentations of the author in this book are shocking and unacceptable in today's society, it was the opinion of many individuals during the Civil War era.

Please see our other books too! The item "WHITE SUPREMACY NEGRO SUBORDINATION Black History SLAVERY Civil War CONFEDERATE" is in sale since Saturday, August 12, 2017. This item is in the category "Books\Antiquarian & Collectible".

The seller is "rebel_soldier" and is located in Cameron, North Carolina. This item can be shipped worldwide.
Binding: Hardcover
Special Attributes: Science & Medicine
Origin: American
Country/Region of Manufacture: United States
Year Printed: 1868
Author: J.
Original/Reproduction: Original
Publisher: VAN EVRIE, HORTON & CO.
Original/Facsimile: Original
Region: North America
Language: English
Character Family: African-American
Place of Publication: America
Subject: Americana
Topic: Black Americana